How to build a BaaS platform?
It was my second time to take part in the DeNA study last night. It was wonderful because I started to pay attention to the BaaS(Backend as a Service).
Because of it was a topic from a game company, the BaaS is specially means Game BaaS.
There are many games will be released in a big game company every year. The general features are the same. So why don't make a common platform for all the games? It will reduce cost, save time, and so on.
For example, the platform image will be: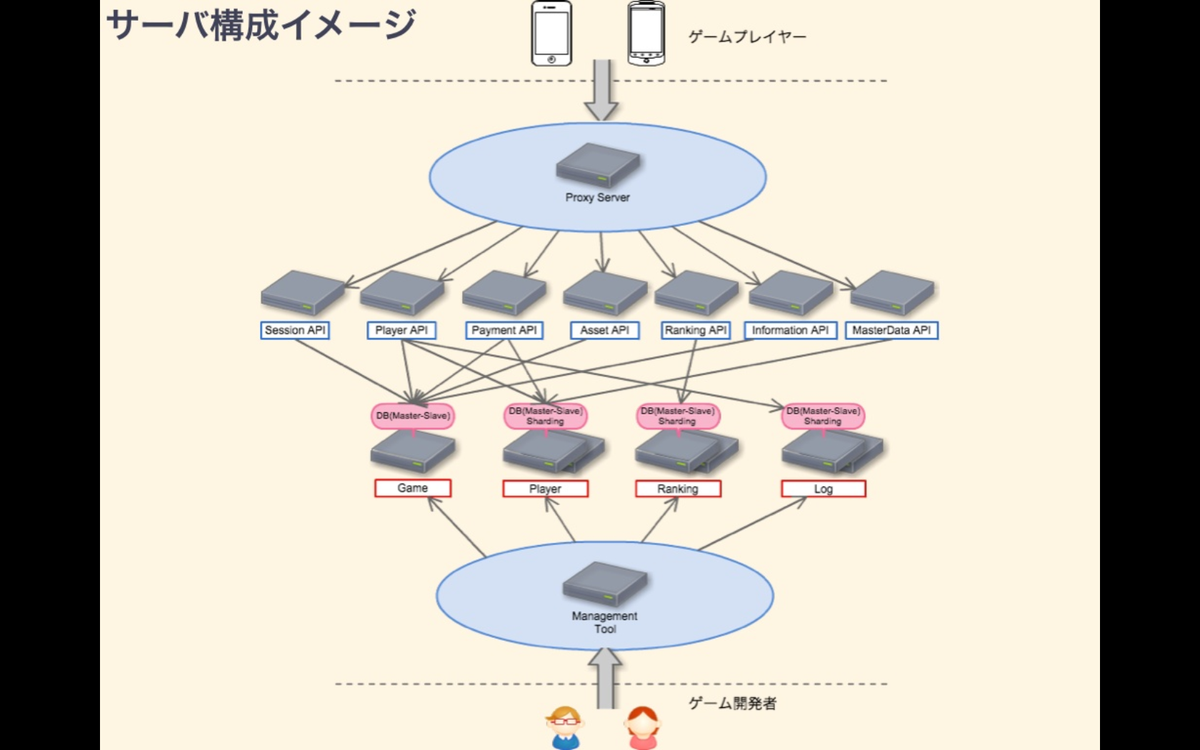 One Proxy Server
This layer is responsible for multi process, authentication, allocate for every API server, manage common API, etc.
By EventMachine
Common APIs
This is the most important layer. Be sure to do the restful architecture. Make the common features to gems.
Session API
Player API
Payment API
Asset API
Ranking API
Information API
MasterData API
etc
By Sinatra, Sequel and Unicorn.
Databases
Master-Slavel (for Game)
Master-Slavel Sharding (for Player)
Master-Slavel Sharding (for Ranking)
Master-Slavel Sharding (for Log)
etc
One Management Tool
By Rails, Unicorn and SwitchPoint.
---
All the above are the topic about BaaS yesterday. All rights reserved by DeNA
References